---
KARAFFE, 2L
---
TABLEWARE
---
2023
---
the task was to create a water container set for a small bistro scenario catering 20 to 30 pax. consequently, the design of the carafe was meticulously crafted to align with the ergonomics of holding and carrying it with ease. the recess on the carafe's neck ensures a comfortable and secure grip, enhancing the users experience.
the glasses, produced in a similar way, are designed to fit onto the carafe's taper top. this design feature ensures a convenient stacking of the glasses on top of the carafe, simplifying the transportation of the full carafe along with the glasses. furthermore, the carafe has a capacity of 2 liters, a well-considered volume suitable for serving four people during a meal.
---
Partners:
AVZ Glastechnik,
Fabienne Rako
Fotos, Set:
Johannes Choe,
Fabienne Rako

---
ON TABLE
---
FURNITURE
---
2023
---
dot is a side table featuring a tabletop with a diameter of 30cm and standing at a height of 40cm. notably, it is equipped with a clamp on the underside, enabling effortless attachment and detachment from any surface or platform. this added surface serves to whimsically accentuate any items placed upon it, thereby infusing a playful element into the mix. dot opens up new avenues for diverse domestic scenarios and holds the potential for outdoor or gastronomic use. presently, there are intentions to incorporate it as an integral element within an exhibition's architectural design.
powder coated steel in RAL 9005.
---
Partners:
METALANDMORE,
Pape & Bommhardt GmbH
Fotos:
Johannes Choe

---
ADD DESK
---
FURNITURE
---
2021
---
act desk is the result of the exploration of new learning and working environments. the places where we live, learn and work are constantly transforming. our physical environment is continuously adapting to new requirements and needs and is becoming increasingly mobile, digital and hybrid. the project is divided into a theoretical and a practical exploration. within the theoretical part, learning- and working places were observed on different levels of observation.
within the practical part of the work, a design was created that could be integrated into scenarios of new learning and working spaces.
---
Supervision:
Prof. Oliver Vogt,
Nils Oertel

Partners:
Metallwerkstatt KHK,
3D-Druck: Milan Stein,
RS-Tube,
FabLab Brandthaus,
documenta-Halle,
Pape & Bommhardt GmbH

Fotos:
Nicolas Wefers




---
STUDENT FORUM
---
EDUCATION
---
2022

---
the student forum was an educational project conceived and orchestrated within the framework of documenta fifteen. its primary objective was to establish an event format aimed at actively engaging (local) students with the exhibition. this initiative sought to foster a platform for students to exchange ideas and engage in discussions regarding the conceptual and curatorial principles underpinning the 2022 documenta edition.

︎︎︎ student-forum.net
---
Partners:
Jelena Toopeekoff,
Fabienne Rako,
Curatorial Team, documenta fifteen
Foto:
(c) documenta und Museum Fridericianum gGmbH, Johannes Choe

---
COLLAGE
---
RURUHAUS
---
2020
---
for the main venue of the documenta fifteen, the ruruHaus, i collaged and planned the first visual appearence. it was created out of sketches, notes and doodles which were (un-)intentionally made during hours of online meetings between germany and indonesia. the collected artefacts were put together and layouted to visualize a momentum of growth and progress to a wider public.
---
Partners:
Schug Plotter,
Curatorial Team, ruruHaus
Fotos:
(c) documenta und Museum Fridericianum gGmbH, Nicolas Wefers

Skizzen:
Johannes Choe
---
DOCUMENTA
FIFTEEN
---
COORDINATOR
---
2021-2022
---
for documenta fifteen, the fifteenth edition of documenta, a interationally known exhibition of contemporary art which is taking place every five years in kassel, germany, i worked as project coordinator. besides the coordination and management of different projects of international artists and artist-collective, i was also in charge of infrastructural projects and the overall realization of the exhibition.

(c) documenta und Museum Fridericianum gGmbH, Scan: documenta fifteen Handbook, 2022

---
MEAL / 식사
---
TABLEWARE
---
2018
---
the project arose from the reflection on origin, identity and personal things. sharing a meal can help create cultural awareness. the purpose of the intervention in the physical objects is to establish a symbolic dialogue between two cultures. This collection comprises three hand-thrown ceramic bowls that could be interpreted as conversation pieces.
---
Supervision:
mischer'traxler

Partners:
Keramikwerkstatt KHK


Fotos:
Johannes Choe

---
RING M18
---
JEWELRY
---
2021
---
where hands work, precise and simple.
the craft lives, in every cut.
the blade sharp, the lines clear.
precision marks everything we see.
M18 is a ring which is referencing a nut (in german: mutter) and is made of stainless steel. also available powdercoated in RAL 9005 semi-gloss finish.
---
Partners:
Metallwerkstatt KHK,
Pape & Bommhardt GmbH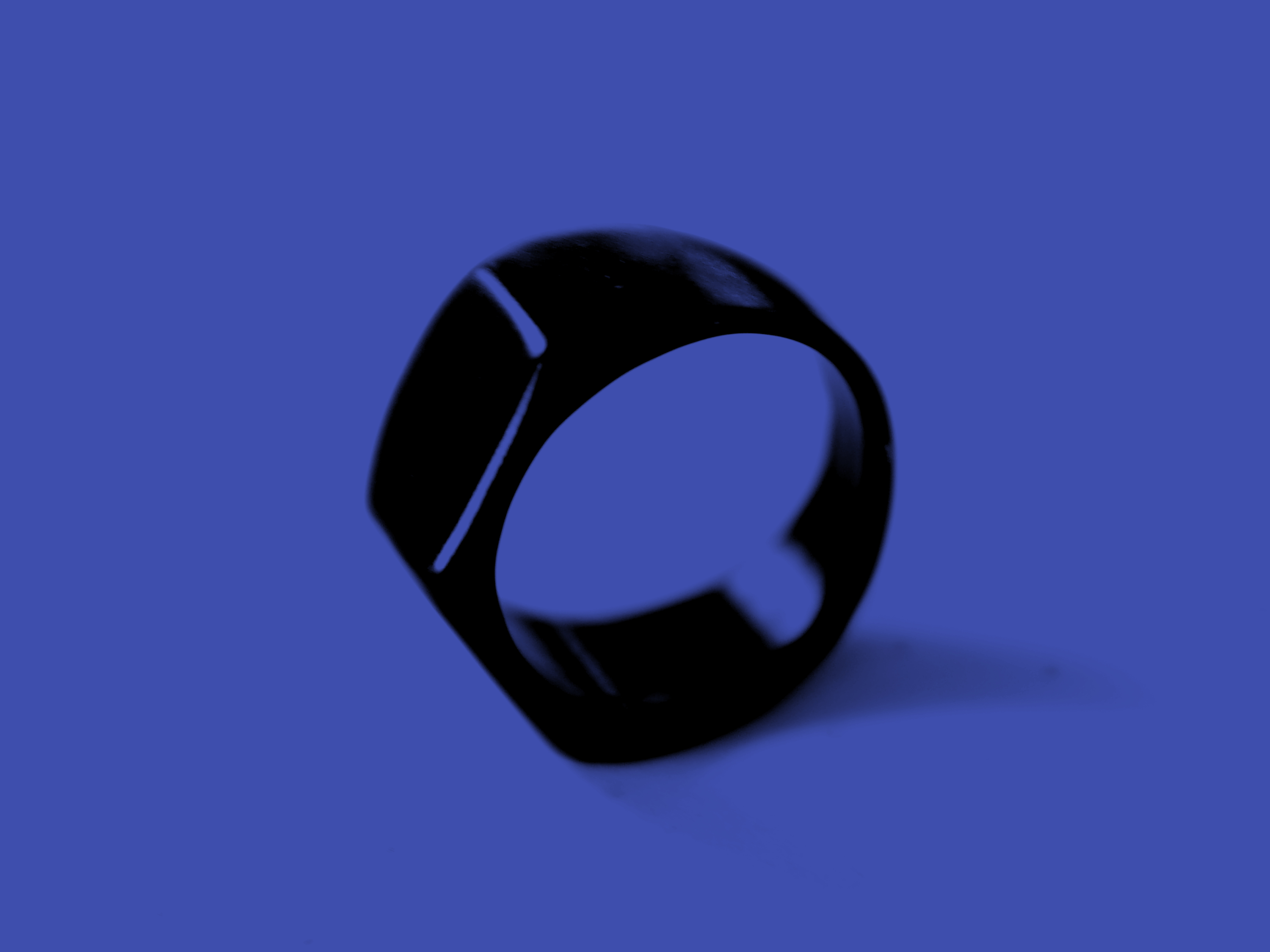 ---
KMMN (PRACTICE)
---
COLLECTIVE
---
2017-2023
---
the aim of kmmn_practice was to delve into collective practices and establish cooperative working structures, which went beyond typical design tasks. it involved creating a framework, platform, and collaborative space to work together, actively reflect on the collaborative process, and bring about transformation.
as a collective, we actively practice togetherness. given the complexity of the topic, the project was process-oriented and didn't have a defined time frame.
since summer 2017, the project has been ongoing, with various approaches, partners, members, constellations, methods, values, and objectives.

︎︎︎ kmmn-practice.net/

(WORK-IN-PROGRESS)
Foto 2 + 6:
Can Wagener
restliche Fotos & Darstellungen:
Johannes Choe

---
FARBERGÉ
---
OBJECT
---
2019
---
the technology of 3D printing enriches the design possibilities in ceramics in a previously unknown dimension. boundaries are being transcended that were previously defined by the material and its processing.
the design was created in the context of a competition that wanted to explore these new techniques of ceramic 3D printing. the design, which is meant to be linked to the history of fabergé eggs, won, was realized and exhibited at the LWL-Industriemuseum.
---
Partners:
LWL-Industriemuseum

Fotos und Darstellungen:
Johannes Choe

---
AD HOC-TABLE
---
FURNITURE
---
2022
---

CAMP notes on education is a network of learners and teachers in the fields of arts, arts history, aesthetics, cultural policy and cultural education that emerged from documenta fifteen's education and art mediation department. in the context of this project i designed the furniture setting which was easy to assamble and allowed flexible usage.
---
Partners:
Camp Notes on Education, documenta fifteen,

FabLab Brandthaus
Fotos:
Johannes Choe